---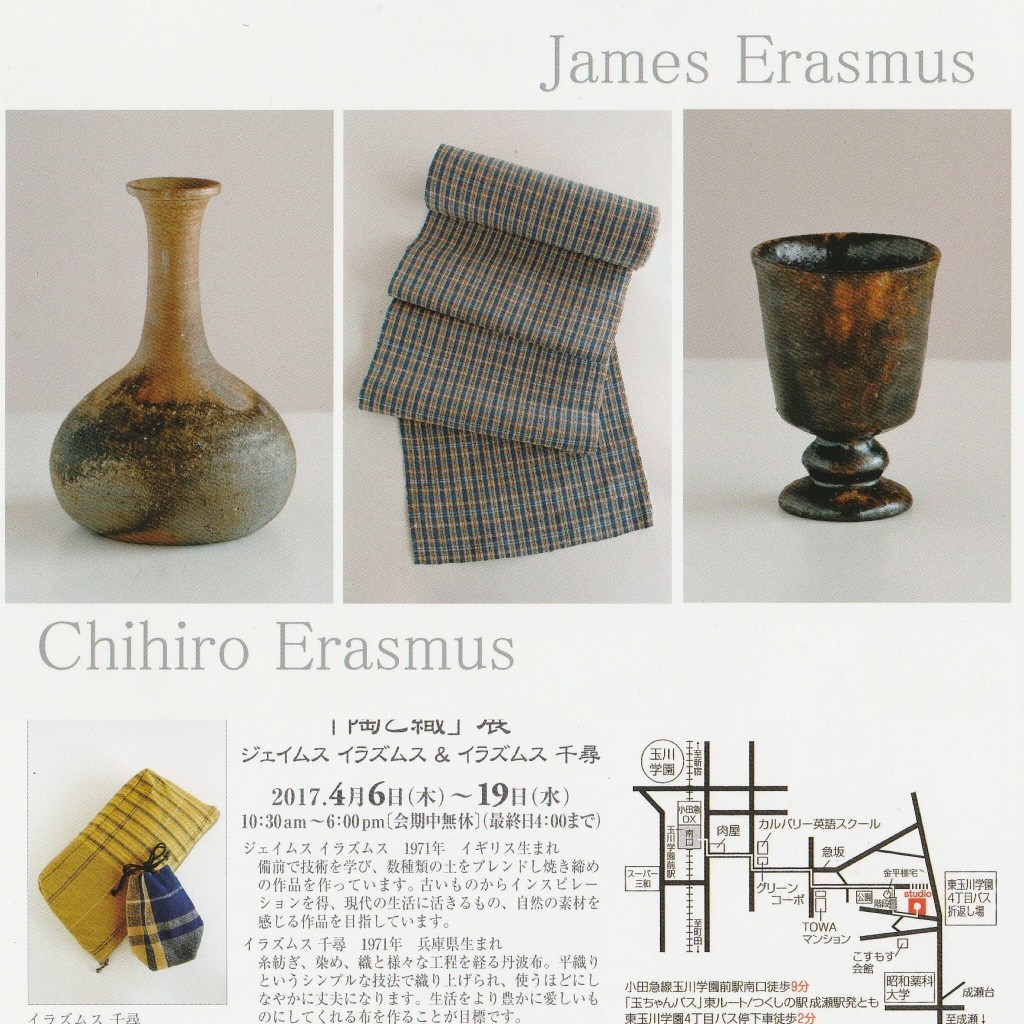 It's been a while since I wrote anything here – mostly I put stuff up on facebook ( please check James Erasmus Pottery ) nowadays, but I'll make a renewed attempt at keeping this up to date!
Well the long cold winter is over, as I write, the cherry blossoms are in full bloom and it's time to get out of the house! I had a good firing just a couple of weeks ago and almost all the pots in Gallery Fukuta are new work.
Chihiro is exhibiting a range of work, from kimono and obi through to small bags and book covers. I am off to Tokyo tomorrow so will post some photos from the exhibition!
Exhibtion runs from April 6 to 19. All welcome!