Back from our three week trip to England, back to work and getting back into the rhythm of life. It was the first time back to the uk for over two years and I took a few photos of things I found. We stopped off in London for a couple of days at the start and took a far too brief visit to the Victoria and Albert Museum. I could of course have spent hours and hours there but two young daughters weren't having any of that so we had to speed things along.
I just spent the time looking at pots and trying to soak them in, snapping a few photos here and there. Wonderful to see so many pots I've seen in books over the yearseven just to get a snapshot of so many pots from so many places, throughout such a lot of history.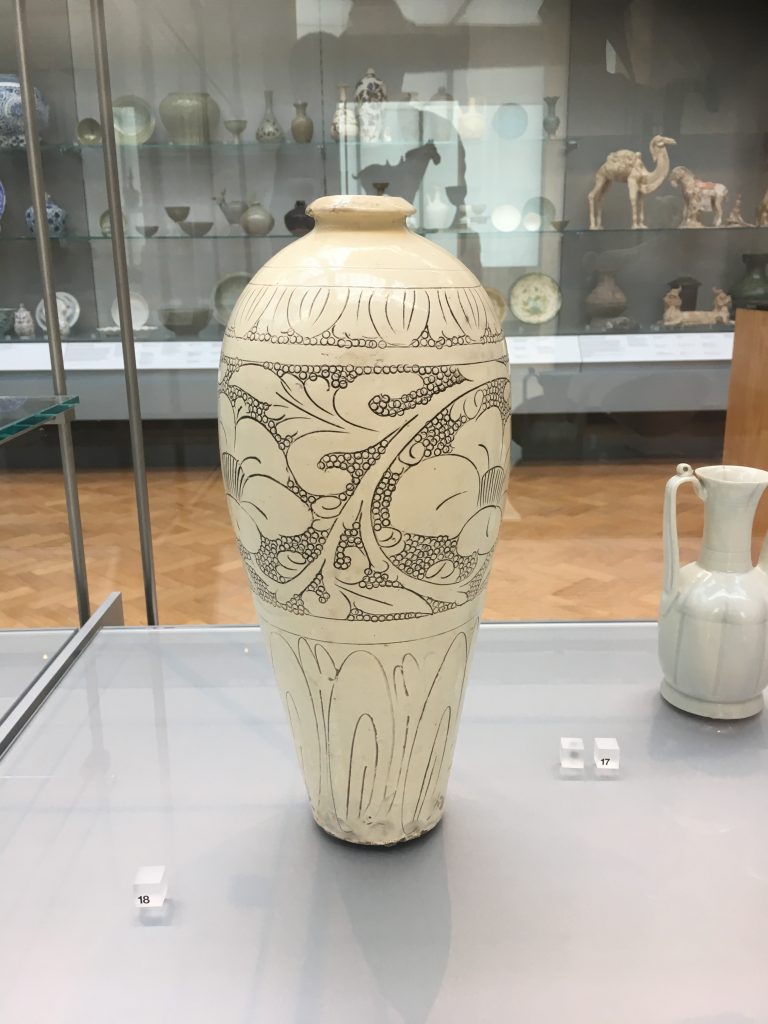 China. Pretty sure this is the pot in Bernard Leach's A Potters Book I saw many years ago before I came to Japan, bit like going down memory lane looking at this one…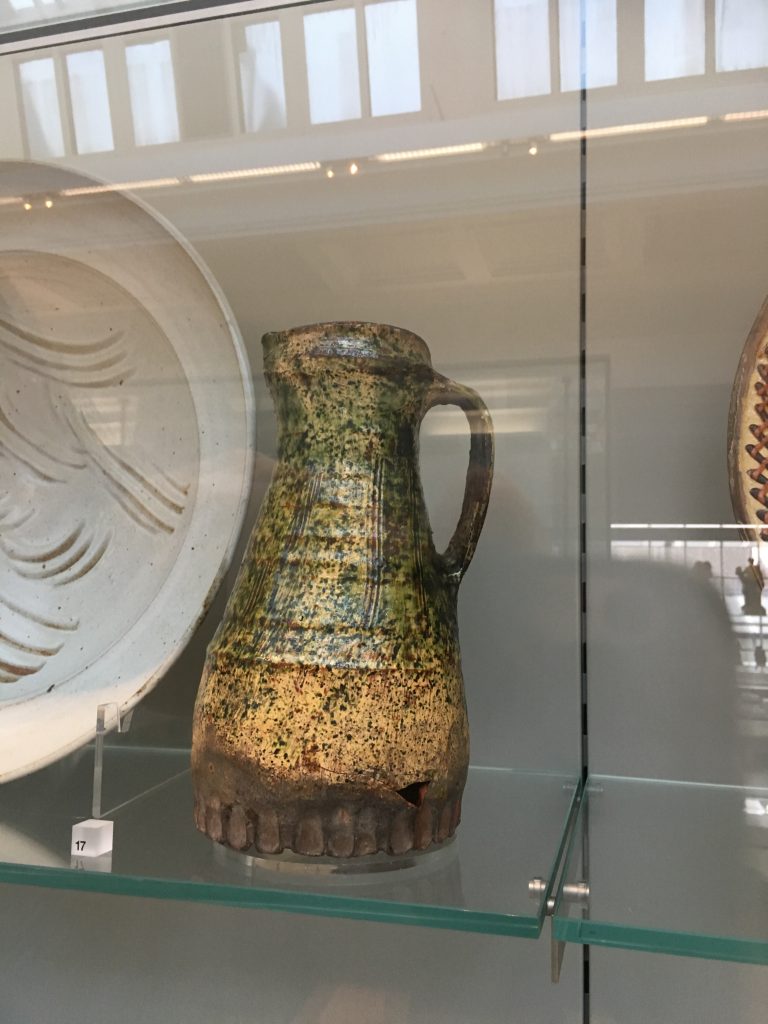 England. I love these old medieval pitchers. I found a wonderful book on English medieval pottery once in a second hand bookshop in Kobe, priced in shillings. Mostly jugs and pitchers ( what's the difference?) from the 13th to 15 th century, they have something about them which is not so far from the Momoyama ware in Japan…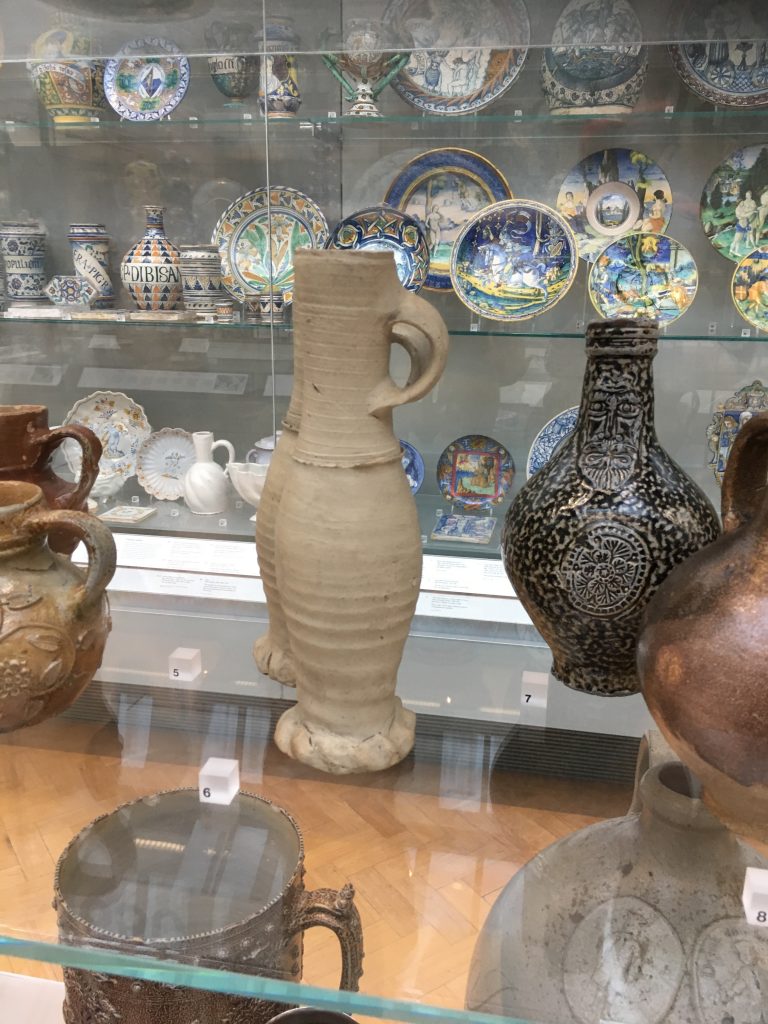 German pots.. all very famous, but what struck me (again) was how fresh the throwing was on this middle pot, beautiful, like it came off the wheel yesterday, and small too, would have been really fun to drink an ale or two out of these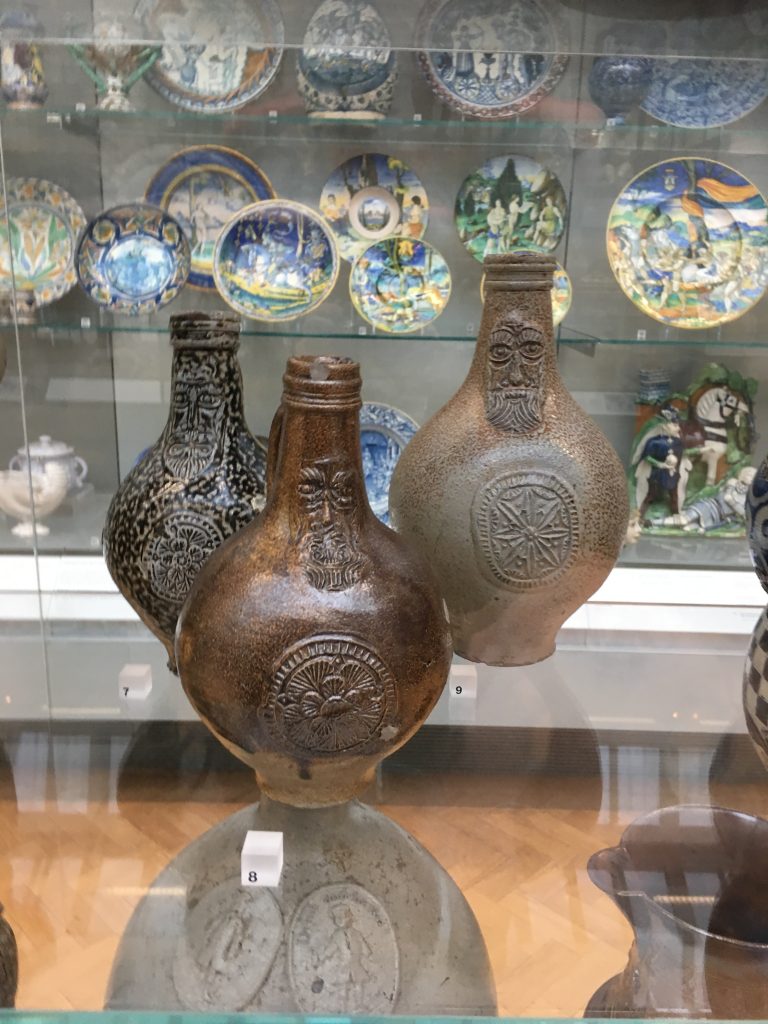 Likewise these bellarmine wild man jugs, stoneware and saltglaze. Photos don't do them justice, just really lovely little pots.